Many of you would have heard about the video contest Uber started a few months ago, and probably from me, you would have heard that I was in the top 8 to be voted on. My guidelines were simple. Make a 90 second video that featured either an Uber driver, or an Uber rider. Beyond that I had full creative control. Well the results are in… 3rd place! While I really wanted to take 1st, 3rd place is still very good considering there were almost 180 entries between Australia and New Zealand. And considering Uber is now doing a launch featuring the top 3 (which also includes interviews and behind the scenes footage) it's still not over. I look forward to pitching more ideas like this to Uber and any other client that really wants to push the envelope of their marketing and business.
Thank you so much for your votes as I couldn't have done it without your support. I wish I could have had more people to celebrate this with, but 3rd place drives me just that much more to fight.
To be competitive in today's business environment, you need to be strategic in your approach for attracting new business and staying relevant. Visual media is a quick and effective way of attracting people to your brand, however there is typically a large gap between attraction and sales conversion. That's our point of difference. We take the time to listen and understand your needs giving you options, and many times inspiring ideas of how to create something engaging and memorable.  And while we focus primarily on three areas of media production, there are many facets within those areas to consider that we provide to achieve your goals.
We offer full service 4k video production and animation for a variety of projects from commercial, to documentary, to short film or online applications.
As a photographer first, I learned quickly to understand the nature of light and how to create beautiful imagery. I have over 15 years professional experience with photography and several genres of the medium.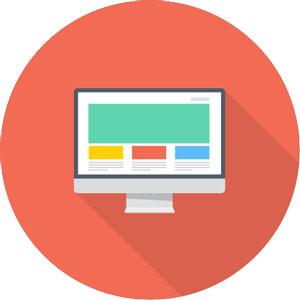 I work solely with WordPress web design for small to medium size businesses that need an online presence and a bit more. Web design trends are ever changing and it's important to stay fresh and relevant in order to engage your viewer.
People that like our work
I have been collaborating with John over the past 6 years on a number of projects. John always delivers a quality product which exceeds my expectations. His ability to stitch a story together is remarkable, even when he's had to interview challenging people, including me.
Phil Harms
John helped us to design and create an internal marketing video for an app we made.  I enjoyed working John, who has a great combination of technical and soft skills.  I look forward to working with him again.
Christian Gossan
We wanted videos developed for our company website that would be unique from our competition, grab our audience's attention and move them into action.  JP Media Productions was instrumental in the production of the videos and we couldn't have been happier with the way we were treated and guided through the process and how the videos turned out.  We highly recommend JP for any media project you're undertaking.
Mark Norris
Contact Us today
Every project has its own unique challenges. We would love to hear your vision today so we can provide options to seeing your project through to completion.
Click Here